DETECT 2022
mo deling, v erification and testing of d ependable cri tical systems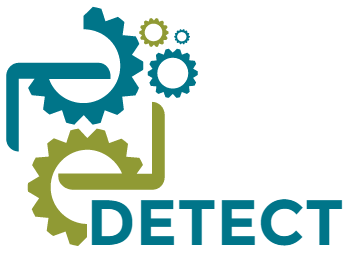 In conjunction with 11th International Conference on Model and Data Engineering
21-24 Nov 2022, Cairo, Egypt
The International Workshop DETECT 2022 ​will be held in conjunction with 11th International Conference on Model and Data Engineering (MEDI), Cairo, Egypt (21-24 Nov 2022). DETECT 2022 will provide to the scientific community a dedicated forum for discussing and representing experiences, state-of-the-art reports and work in-progress related to system architecture challenges and model-based system engineering practices on design, verification and testing of dependable systems.
---
All accepted papers will be published in Communications in Computer and Information Science (CCIS) by Springer.
All papers presented in DETECT 2022 will be invited to submit extended versions for a special issue.
(discussions are underway with several international journals).
---
Scope
Critical systems are increasingly used in a variety of domains and in several forms (e.g., cyber physical systems, embedded systems, real-time systems). Such systems are becoming more and more complex as they are networked and composed of heterogeneous subsystems. Integration of components, contributed by respective domain experts, is one of the key challenges in engineering system architectures. Deploying cyber-physical and internet-of-things systems in disparate critical domains requires engineers to ensure the safety and dependability of those systems. The DETECT workshop focuses on all aspects of model-based system engineering of critical systems. DETECT aims to create a common community from academia and industry to share best practices, tools and methodologies, taking into account the functional and non-functional aspects (scheduling, performance, security, safety, etc.) of such systems.
Topics
Workshop topics include, but not limited to:
Formal specification and modeling of dependable critical systems,
Rigorous model-based verification and validation methods for dependable critical systems,
Domain specific modeling languages, ontologies, methods and software frameworks for critical systems
Modeling of software architectures and evaluation of their functional and non-functional properties (performance, security, safety, etc.),
Model-based methodologies and tools for developing CPS architectures and RTES design,
Model-based testing of dependable critical systems
Data engineering facilities and requirement engineering techniques for critical systems
Realistic case studies, applications and experimentation studies.
---
Committees
Program Committee
Shaukat Ali, Simula, Norway
Youness Bazhar, ASML, Netherlands
Mohamed Yassin Chkouri, Abdelmalek Essaâdi University, Morocco
Dana Dghaym, University of Southampton, United Kingdom
Rachida Dssouli, Concordia University, Canada
Mamoun Filali-Amine, IRIT, France
Abdelouahed Gherbi, ETS Montreal, Canada
Fahad Golra, Agileo Automation, France
Paul Gibson, Telecom sudParis, France
Emmanuel Grolleau, LIAS/ISAE-ENSMA, France
Geoff Hamilton, Dublin City University, Ireland
Jameleddine Hassine, KFUPM, KSA
Jérome Hugues, SEI CMU, USA
Akram Idani, ENSIMAG, France
Gwanggil Jeon, Incheon National University, Korea
Slim Kallel, University of Sfax, Tunisia
Tomasz Kloda, Technische Universität München, Germany
Zakaria Maamar, Zayed University, Dubai, UAE
Karla Morris, Sandia National Laboratories, USA
Mehrdad Saadatmand, RISE SICS Västerås, Sweden
Colin Snook, University of Southampton, United Kingdom
Laura Titolo, NASA - National Institute of Aerospace, USA
Faiez Zalila, CETIC, Belgium
Messaoud Abbas, El Oued University, Algeria
PC chairs
Idir Ait-Sadoune, CentraleSupélec, University Paris-Saclay, France
Abderrahim Ait Wakrime, FSR, Mohammed V University, Morocco
Workshop chair
Yassine Ouhammou, LIAS/ISAE-ENSMA, France
---
Submission
DETECT 2022 invites papers in three categories. Submission guidelines for each category of paper are as follows:
Regular research papers: contributions should describe original work (12-14 pages including all text, figures, references and appendices).
Industrial case studies and lessons learned papers: works with experiences and notable industrial advances using model-driven engineering technology for verification and testing purposes (12-14 pages including all text, figures, references and appendices).
Short papers and position papers: research in progress, tools presentations, and new ideas (6-10 pages including all text, figures, references and appendices).
Each submitted paper must be original, unpublished and not submitted elsewhere. ​Contributions must be written in English and be prepared using Springer's Lecture Notes in Computer Science (LNCS) format. Submitted papers will be carefully evaluated by at least three reviewers.
Submissions must be in PDF format and should be made using the DETECT 2022 Easychair site: https://easychair.org/my/conference?conf=detect2022
At least one author of each accepted paper must attend the conference to present the work.
For any question, please contact the pc chairs directly.
Abderrahim Ait Wakrime: abderrahim.aitwakrime(at)fsr.um5.ac.ma
Idir Ait-Sadoune: idir.aitsadoune(at)centralesupelec.fr
Accepted workshop papers will be published by Springer in "Communications in Computer and Information Science".
Accepted and presented papers in DETECT 2022 will be invited for a special issue. (discussions are underway with several international journals). Invited papers must be extended in at least 30% of new material for the journal submission.
---
Important Dates
Abstract submission:

July 20, 2022

Full paper submission deadline: August 5, 2022 (AoE)
Notification of acceptance: September 5, 2022
Camera-ready papers: September 25, 2022
DETECT Workshop: Nov 21, 2022
---
---
Previous editions
---